Pilates Fitness Central Coast
Excelsia Studios focuses on pilates fitness Central Coast. Pilates isn't just for fitness, but it certainly is an excellent way to stay in shape, strengthen your core muscles, and helps with your posture, balance and flexibility as well. Pilates is an excellent exercise if you have injuries and is very good for beginners.
Excelsia Studios is located in the Industry Grounds close to Erina Fair shopping centre and takes classes for people from all levels of fitness and mobility. Young, old, new mother, nursing an injury, we can look after you. Pilates exercises are specifically done to increase fitness, strength, flexibility and overall weight loss.
We focus on reformer pilates, which incorporates a reformer machine to give you a full body workout, with intense and fun pilates exercises. Check out our pilates class schedule and choose a class that is right for you. If you have any questions please contact us and get started on your pilates fitness journey today.
If you are new to pilates and looking into pilates fitness Central Coast, look no further than Excelsia Studios, the Central Coasts premier pilates classes. Our industry leading trainers/ teachers are there for you every step of the way and will be your personal mentor throughout the class to help you achieve your fitness goals and over strength.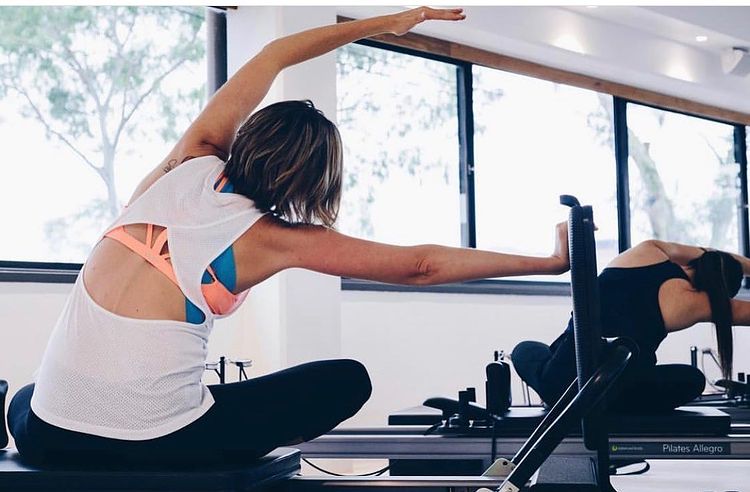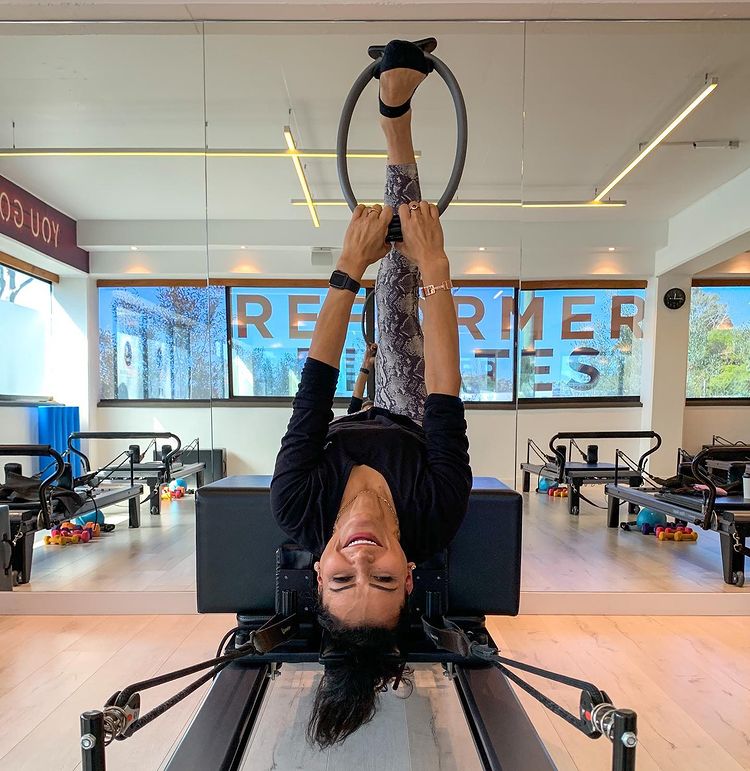 Pilates Fitness Central Coast – What is Pilates?
Pilates is an excellent exercise workout aimed at strengthening the body in a way that is even, with particular emphasis on core strength to improve general fitness and wellbeing. Because we use reformer machines here at Excelsia Studios, it is low impact and therefore safe for people with back injuries in particular. If you do happen to have an injury, please let one of our highly experienced trainers know and we will make sure to look after you throughout your pilates class.
Our philosophy is to motivate you while burning calories and toning your body. We want all our clients to walk away from a class hyped, inspired and feeling amazing and strong from the inside out.
What is Reformer Pilates?
Here at Excelsia Studios we focus on reformer pilates. So what exactly is reformer pilates?
The reformer is a bed like frame with a platform that rolls back and forth on wheels. IT was invented by Joseph Pilates and has become a large part of many pilates classes and exercises. The Reformer machine uses springs for assistance and resistance to achieve proper muscle length and strength in an organised way. The reformer machine is excellent at assisting you to achieve the goals of pilates which include coordinating movements with emphasis on posture and control. This is why reformer pilates is so good for core strength.
What is the Reformer Pilates Machine?
The Reformer as it is commonly known, is the most famous piece of Pilates equipment.
The frame, called the 'carriage', moves around on wheels and is attached to one end by a set of springs. It is these springs that provide resistance as the platform is moved. There is also a footbar and long straps, which can be used by the legs and arms, and shoulder blocks for stopping the user falling off when working out.
The reformer machine can be used in many ways to benefit strength, flexibility and balance. The majority of the exercises involve pushing or pulling the platform against the spring resistance and controlling the movement back, or holding it in place. This can be done by either sitting, standing, upside down and using all the different elements of the reformer.
Pilates Fitness Central Coast
What are the health benefits of pilates?
There are many reports on the health benefits of pilates. There are around 500 exercises inspired by calisthenics, yoga and ballet. Pilates is very good for lengthening and stretching all the major muscle groups in your body in a balanced fashion.
There are multiple health benefits to pilates fitness as stated by Better Health and these include:
improved flexibility
increased muscle strength and tone, particularly of your abdominal muscles, lower back, hips and buttocks (the 'core muscles' of your body)
balanced muscular strength on both sides of your body
enhanced muscular control of your back and limbs
improved stabilisation of your spine
improved posture
rehabilitation or prevention of injuries related to muscle imbalances
improved physical coordination and balance
relaxation of your shoulders, neck and upper back
safe rehabilitation of joint and spinal injuries
prevention of musculoskeletal injuries
increased lung capacity and circulation through deep breathing
improved concentration
increased body awareness
stress management and relaxation.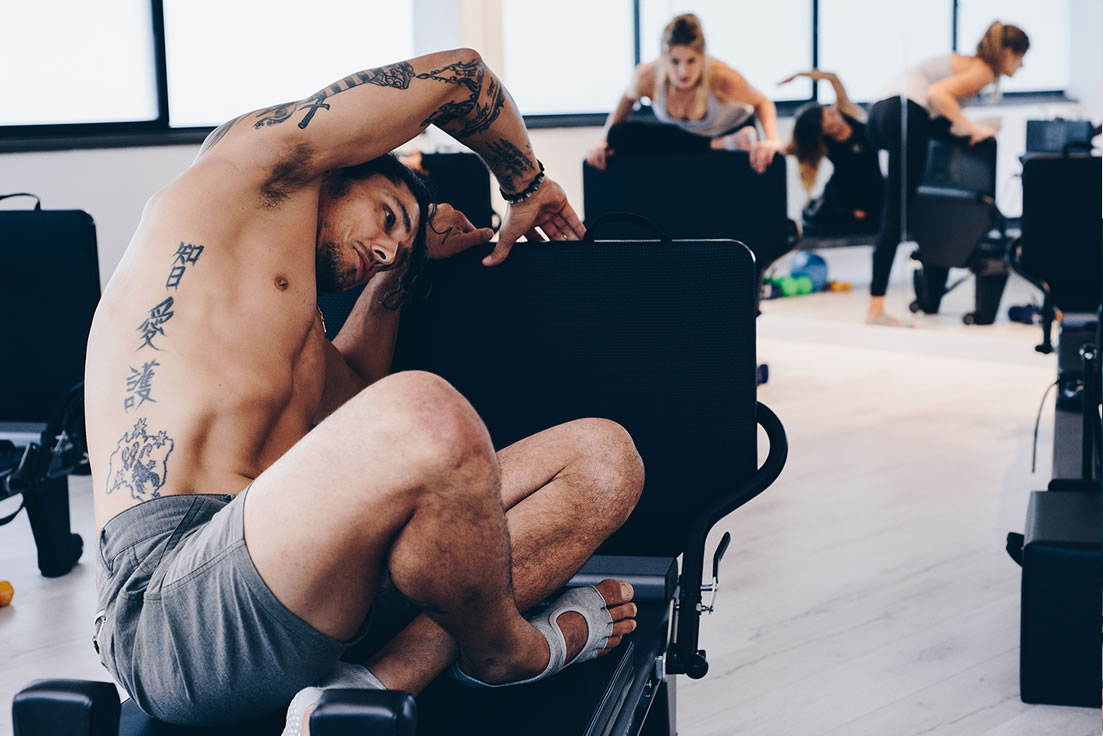 Pilates Fitness Central Coast
Pilates can be a demanding workout, but its more about concentrating on working the right muscles and breathing. The main focus is to target your core and multiple positions and movements used to activate the core, rely on extremities to control and apply loads to the core and likewise will benefit from pilates.
Excelsia Studios welcomes all fitness levels and pilates novices. We offer private classes if you are unsure or possibly recovering from an injury.
Pilates for Injuries
Pilates is very good if you suffer from arthritis, knee injuries or back injuries, however make sure you have clearance to resume exercise from your dr. Pilates is very important for arthritis especially as is can help to reduce symptoms, maintain balance, keep joints flexible and keep you at a good body weight.
Pilates strengthens the thigh muscles (quadriceps) and this may help to prevent arthritis and knee injuries.
Strengthening your core will also help with back injuries, as a good core strength supports your back muscles and helps to keep your posture correct. Overall pilates fitness is beneficial for everyone and we highly recommend you taking a class. We know you will be back.
We believe in you and the courage that you have, so show it.  Come and try our Excelsia signature classes and prepare for a high energy, fast paced burner to elevate and challenge you  to the next level both physically and mentally. With focus on the bum, legs, thigh, arms and back this full body workout will strengthen, lengthen and tone you into your best self.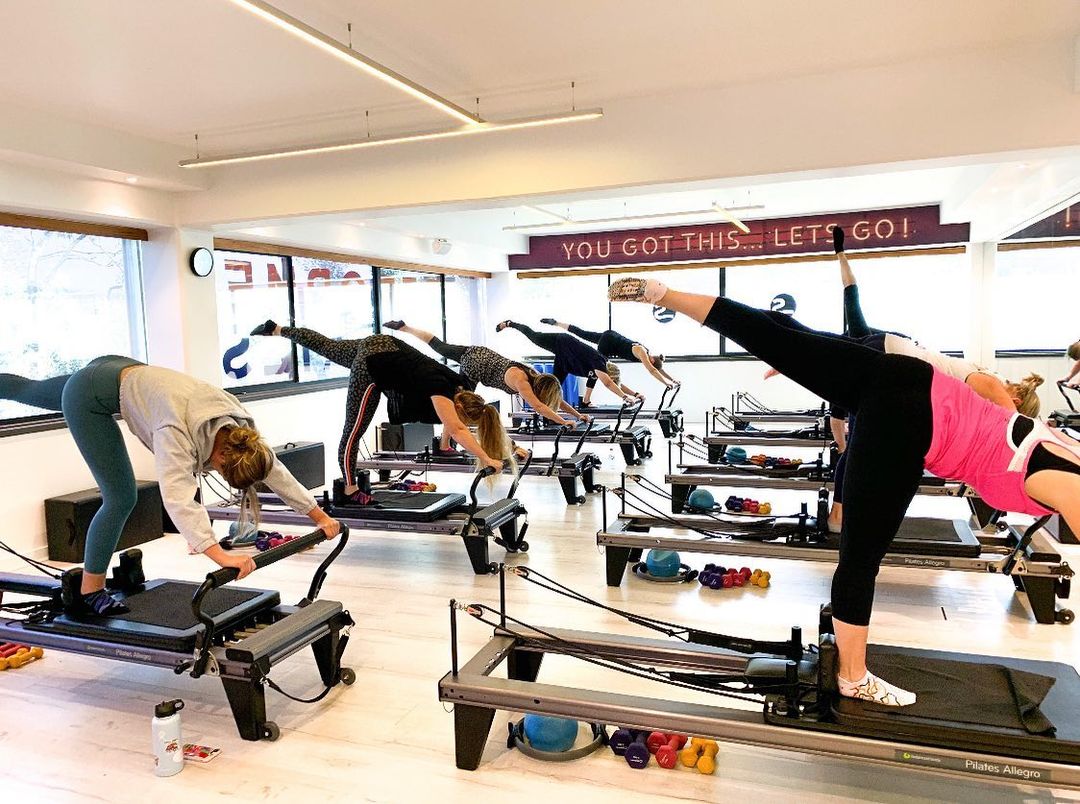 Reformer Pilates Fitness Central Coast
Excelsia Studios runs classes for all Central Coast residents. Classes include mums and bubs, freestyle, Jump around, Pump it Up and many more. Contact Excelsia Studios today to book in for one of our classes.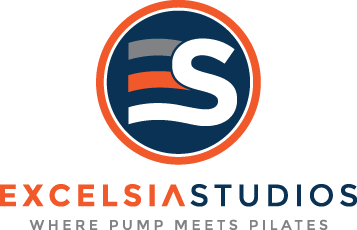 Alison
Arcadia vale
Avoca
Avoca Beach
Awaba
Bar Point
Bateau Bay
Bensville
Berkeley Vale
Blackwall
Blue Bay
Blue Haven
Booker Bay
Bouddi
Budgewoi
Budgewoi Peninsula
Buff Point
Bushells Ridge
Calga
Canton Beach
Cedar Brush Creek
Central Mangrove
Chain Valley Bay
Charmhaven
Cheero Point
Chittaway Bay
Chittaway Point
Cogra Bay
Colongra
Copacabana
Crangan Bay
Daleys Point
Daniel Island
DavistownToukley
Tuggerah
Tuggerawong
Tumbi Umbi
Umina Beach
Upper Mangrove
Wadalba
Wagstaffe
Wallarah
Wamberal
Warnervale
Watanobbi
Wendoree Park
West Gosford
Wondabyne
Woongarrah
Dooralong
Doyalson
Doyalson North
Durren Durren
East Gosford
Empire Bay
Erina
Erina Heights
Ettalong Beach
Forresters Beach
Fountaindale
Glenning Valley
Glenworth Valley
Gorokan
Gosford
Green Point
Greengrove
Gunderman
Gwandalan
Halekulani
Halloran
Hamlyn Terrace
Hardys Bay
Holgate
Horsfield Bay
Jilliby
Kangy Angy
Kanwal
Kariong
Kiar
Killarney Vale
Killcare
Killcare Heights
Kincumber
Kincumber South
Mooney Mooney Creek
Mount Elliot
Mount White
Narara
Niagara Park
Norah Head
Noraville
North Avoca
North Gosford
Ourimbah
Palm Grove
Palmdale
Patonga
Pearl Beach
Peats Ridge
Phegans Bay
Picketts Valley
Point Clare
Point Frederick
Pretty Beach
Ravensdale
Rocky Point
San Remo
Saratoga
Shelly Beach
Somersby
Spencer
Springfield
St Huberts Island
Summerland Point
Tacoma
Tacoma South
Tascott
Terrigal
The Entrance
The Entrance North
Toowoon Bay
Woy Woy
Woy Woy Bay
Wyee
Wyee Point
Wyoming
Wyong
Wyong Creek
Wyongah