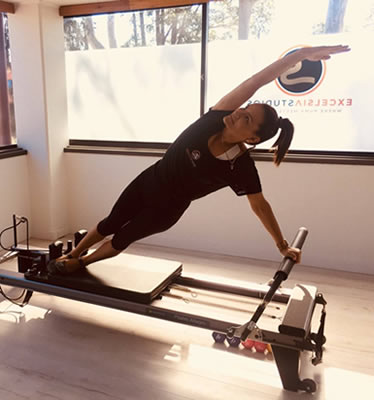 Nilzen
Instructor
Nilzen became interested in sports as a child and has studied martial arts for much of her life, holding a Black belt in Goshin Ryu Karate and 2nd Dan Black Belt in Taekwondo. Mind, body, spirit, focus, concentration, diaphragmatic breathing, precision, and fluidity, these are some of the philosophies used in the martial arts and form the core of Pilates. "Pilates is the key to the mind-body link that is so important to martial arts training. These remarkable exercises dramatically improve your static & dynamic balance; Static balance gives you the ability to control your body's centre of gravity".
Nilzen came across Pilates over 10 years ago and fell in love with it. I've made it my goal to learn and teach Pilates, also practicing Hatha Yoga for over 15 years and Tai Chi. After having her children, Nilzen decided she wanted to focus on non-contact sport and still work on optimum fitness and health. My love for Pilates developed not only because it challenges me physically, it also has strengthened my core, and keeps me strong and injury free.
In her spare time, Nilzen immerses herself in Community Theatre both on Stage and behind the scenes as well as spending time with my husband and two boys.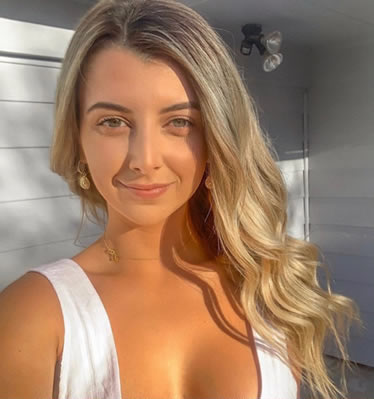 Natasha
Instructor
Meet Natasha, our new Pilates instructor! Natasha is passionate about all things health and wellness and is a qualified Matwork and Reformer Pilates instructor through Studio Pilates. Over the past 2 years of Natasha teaching, she has evolved her style with a mix of Pilates strength, functional movements and stretching. Natasha discovered her love for Pilates at a young age as Pilates instructing is in her family! She has always been very active throughout her life and is passionate about creating inclusive, loving and fun environments in every class.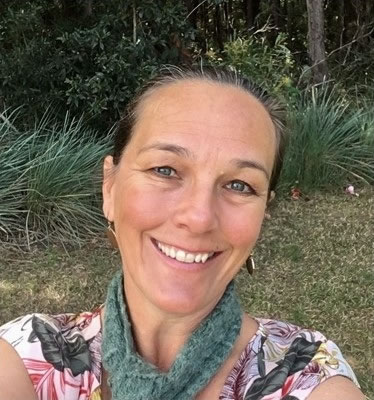 Kylie Sutton
Instructor
In 1990 Kylie Sutton attended her first Pilates class at The Australian Ballet School due to a back injury. The Pilates Method helped Kylie rehabilitate her back injury and go on to become a professional ballerina. After finishing her ballet career, she became a full-time Pilates instructor in 1995.
For the next 20yrs Kylie taught in private Pilates studios for Osteopaths and Physiotherapists in Sydney and then opened her own studio in Coogee, The Aligned Body Pilates studio specialising in injuries.
Kylie has spent many years with ongoing training and working in studio Pilates, reformer classes, TRX, Swiss ball, mat and roller classes. But her favourite class to date would be at the Google LLC Headquarters teaching a Pilates mat class in Pyrmont for 2years.
Kylie still has the same passion for this amazing method as she did over 20 yrs ago. Kylie returned to the Central Coast to raise a family.
Kylie is excited to be joining Excelsia Studios and bringing her knowledge and experience to the Central Coast.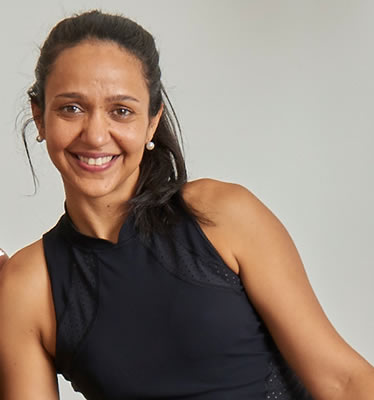 Julia
Pilates
With over 10 years experience internationally and in Australia, Julia specialises in postural re-education. Initially practicing Pilates to improve her own posture and dance technique, Julia now teaches a broad range of clients from young and fit right through to people with movement limitations. Her personalised approach ensures clients can work towards their individual goals while enjoying the overall health benefits of disciplined practice. Julia is also a qualified dancer, personal trainer and level 2 member of the Pilates Alliance of Australasia.
"I want clients to see the results for themselves. I believe it is important to create a safe, enjoyable and effective program for each client. That is what makes me fulfilled as a professional."